rePAQ: When a breakthrough product alone is not enough #DHDL
Rarely do you see all the lions so unanimously enthusiastic as in the case of rePAQ, Ralf Dümmel even took a bow. But at a certain point the mood seemed to tilt a bit and in the end they couldn't agree on a deal with the founders. What was it that was missing, alt-hough the topic had carried everyone away from the beginning?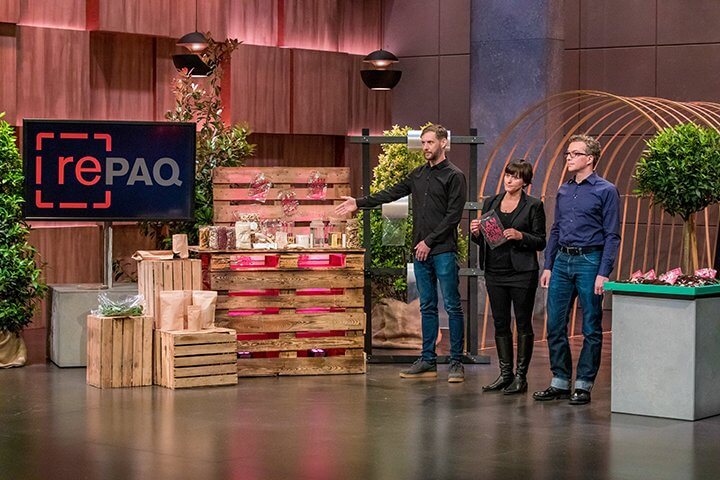 No, the valuation was really only a marginal issue this time. And that despite the fact that the starting bid was a whopping 6 million euros. But the three product designers from rePAQ were initially convincing all along the line with their products: completely com-postable packaging that looked like plastic. A material that could perhaps solve one of the biggest problems on earth. Because with more and more plastic packaging, not only is more and more waste produced, but also the smallest components get into the envi-ronment and drinking water and cause even bigger problems.
Being able to package hygiene products and food in a transparent material that practi-cally disappears completely after 42 days could be a revolution.
And that's exactly how the lions saw it.
Despite this, or perhaps because of it, the founders were soon faced with a number of critical questions, such as why they would not already be selling much more or what the industry's big obstacle would be to convert as quickly as possible.
The sad answer: young start-ups in particular are interested in the alternative packag-ing, established companies do not want to suddenly jump from the usual 4-5 cents they pay for their packaging to 17 cents. Whereby the famous economies of scale have not really been considered yet.
However, the founders also do well with the numerical topics, until the discussion turns to their future planning, which profits they will probably generate with higher turnover volumes. Carsten Maschmeyer in particular doesn't like the planned 17 million with a turnover of 150 million euros. He wants to know more and asks what the huge cost driv-ers are. The extremely strange answer of a company kindergarten is followed by a statement on social projects that even the lioness Dagmar Wöhrl, who is highly active in this area, does not like.
And while the two interested lions talk to each other, it is also clear from the founders' conversation that they realise the wrong direction they have taken. Carsten Maschmey-er's offer then leaves no doubt: he only wants to enter the negotiation if the founders strictly separate the company and their social projects in the future. He further clarifies his position by demanding 25.1%. Initially, this only means that important decisions re-quiring a 3/4 majority of the shareholders cannot be made without the investor's con-sent.
The magic limit of the so-called blocking minority is therefore not so often relevant, since most decisions can be taken with a 50% majority. If investors demand not 25, but 25.1%, it almost always means that they do not (yet) unreservedly trust the founders in all aspects of corporate governance. In this case, it is probably mainly the issue of the appropriation of profits.
Because although Carsten Maschmeyer declares that he would even help support good social projects, the separation from the company, which initially still has a long growth path ahead of it, is very important to him. It is also clear from the reactions of the other lions, some of whom shy away from the extensive task of accompanying rePAQ, that this would not be "just any" investment. After all, it is not every day that even the most expe-rienced investor starts a revolution in the packaging industry. For this, however, you also need founders who are not only extraordinarily motivated, but also have the ability to focus strongly for years, never losing sight of the big picture due to the many small and large tasks. A blurred distinction between a company that has an almost unimagina-ble growth task ahead of it and far-reaching plans in the social and environmental pro-ject area contradicts this, even when the company itself sets out to change the world.
The demand for 25.1% was probably a final test to see at least a willingness to concede an important position to the new investors and to fully commit to the promise of focus. The counter-offer of 20% with the granting of corresponding additional rights could then unfortunately not quite match this.
Sometimes it is not enough to have already taken the first steps on the path to something groundbreaking, you also have to show the clear will to follow this path purposefully to the end.
Photo (above): TVNOW / Bernd-Michael Maurer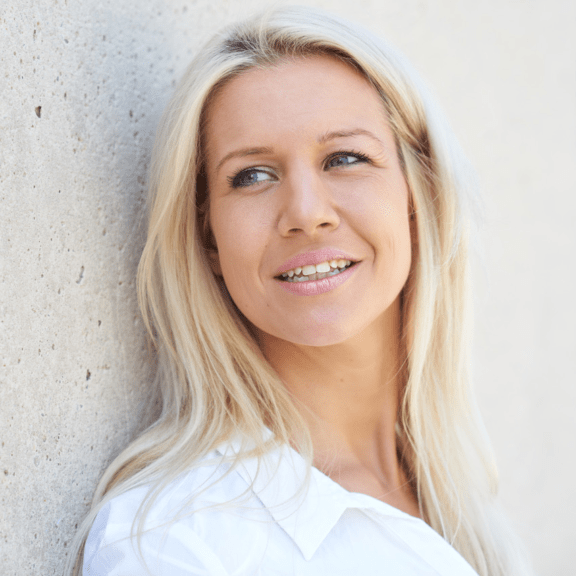 Ruth Cremer
Ruth Cremer ist Mathematikerin und Beraterin sowie Hochschuldozentin auf dem Gebiet der Geschäftsmodelle, Kennzahlen und Finanzplanung. Als ehemalige Investmentmanagerin weiß sie, worauf Investoren achten und hilft auch bei der Pitch- und Dokumentenerstellung im Investitions- oder Übernahmeprozess. Seit 2017 ist sie als externe Beraterin an der Auswahl und Vorbereitung der Kandidaten in "Die Höhle der Löwen" beteiligt.