Munevo: When investors want to invest but cannot #DHDL
The Munich-based founders of Munevo achieved what many candidates dream of when they go on "Die Höhle der Löwen": they astonished the lions, caused goose bumps and repeatedly received the respect of the experienced investors. But in the end it wasn't enough for a deal. What was the reason?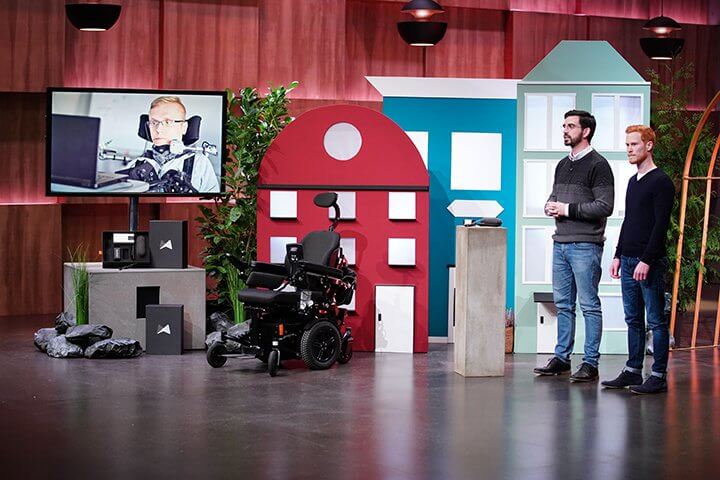 Constantin and Claudiu initially did everything right: a round presentation of their smart glasses control for wheelchairs undoubtedly illustrated the degree of freedom that a severely ill person, who can practically only move their head, could gain through their development. The approval as a medical product and the first reimbursements by German health insurance companies that have already taken place also make the business model clear. They also showed no weakness in the figures.
The lions are enthusiastic, but one by one they drop out. Judith Williams, Dagmar Wöhrl and Ralf Dümmel all basically have the same reason: they can't really help. Also, all those who drop out express their regrets. Judith's "… unfortunately unfortunately this is not my investment" probably sums it up best. Some viewers might think: "But if you think it's so great, why don't you just invest anyway, 'just' money would also help the founders." But it is – unfortunately – not that simple. The lions are not so-called financial investors. In other words, investors who see start-up investments purely as an investment business – albeit one with a very high risk. They invest when they themselves can decisively advance the young company – and with far more than a few phone calls. Often, a whole team of them temporarily works closely with the start-up, for example to build up sales in a short time.
Such an investor lowers his risk with this approach – but usually also demands a much lower valuation than a financial investor.
However, this calculation can only work in areas in which such an investor is really well versed. Only if he or she can judge quite accurately how quickly sales and marketing can be built up and at what cost does an investment make sense for both. Because if it doesn't work, not only has the start-up given away too many shares for too little money, but the investor also has to provide much more resources than had been calculated. Extra costs that are difficult to recoup.
In addition, if the planned turnover does not materialise, the start-up will need more financing sooner. This can then become more problematic than it already is due to the slightly more shares sold.
Such an investor can therefore bring huge added value, but possibly endangers the start-up even more if it doesn't work out.
Judith Williams even mentioned that she could help with marketing, but that this part would be too small for her to participate. So in case of doubt, she would rather leave the space for an investor who can help on a larger scale. Dagmar Wöhrl expressed herself similarly: Munevo would need above all a strategic partner who could actively support distribution via the medical supply stores.
Carsten Maschmeyer and Dr. Georg Kofler had another reason: they had already invested in an electric rollator that relied on similar distribution channels (this probably meant the "Ello" from season 5). Sales via medical supply stores didn't go so well here.
Carsten Maschmeyer, who is probably closest to medical products in general, then dropped out "as a venture capital investor" and brought up the valuation of 8 million euros, which he considered far too high. This was explained again afterwards with the lions: Especially because the distribution is difficult to build up, high turnover and profit figures are not to be expected in the foreseeable future. In order to get back 800,000 € investment (at 10% shares), 8 million euros profit would have to be distributed. To do this, a high number of systems would have to be sold. In the end, Munevo also made itself uninteresting as an investment case due to its too high valuation.
But in the end, the good impression was worth something: In a rare scene, Carsten Maschmeyer went out with the founders to the entrance of the cave, reprimanded the valuation once again, but offered his help elsewhere. So it will be interesting to see what else emerges from this.
Photo (above): TVNOW / Bernd-Michael Maurer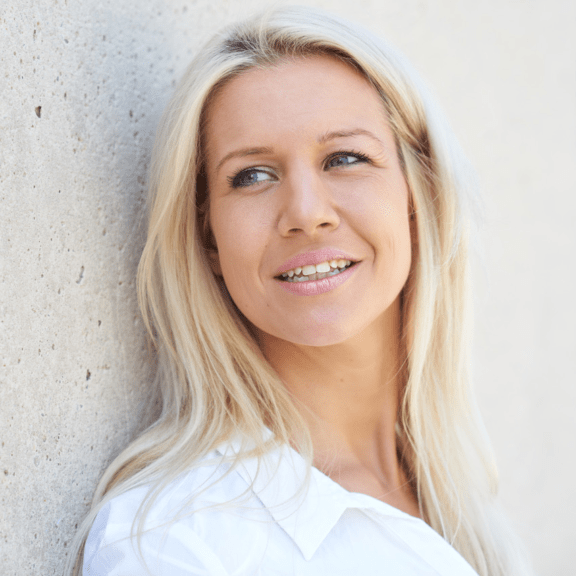 Ruth Cremer
Ruth Cremer is a mathematician and consultant as well as a university lecturer in the field of business models, key figures and financial planning. As a former investment manager, she knows what investors look for and also helps with pitch and document preparation in the investment or acquisition process. Since 2017, she is involved as an external consultant in the selection and preparation of the candidates in "Die Höhle der Löwen".