CleverCakes: With numbers to success #DHDL
No area of founders' knowledge and skills seems as neglected as numbers. And although investors - not only on "Die Höhle der Löwen" - never tire of stressing how important it is to know and communicate the most important figures of one's business, start-up events and trainings prefer to emphasise storytelling. In the 5th episode of the 12th season, however, founder Elina flashed the lions all along the line, but above all with her numbers. And thus shows how it's done right.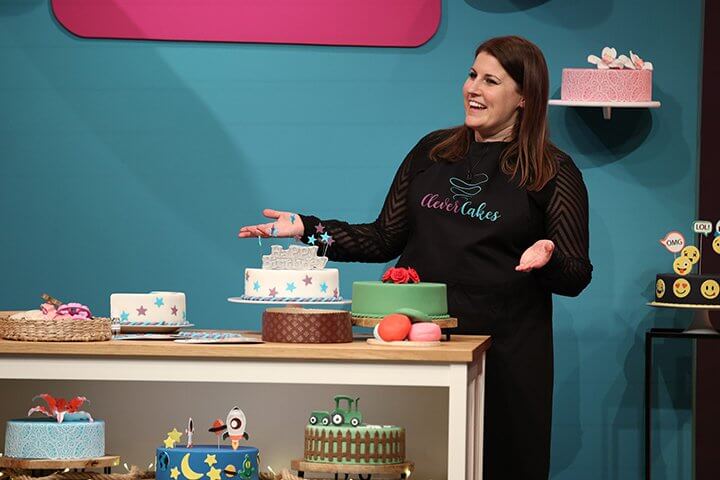 Yes, Clever Cakes is a "cute" idea. But it is much more than that. Because anyone who dismisses the idea of the then 36-year-old founder as a nice hobby born out of Corona boredom is thinking far too briefly. Although the founder is also incredibly likeable, pitches very confidently and is noticeably passionate about her topic, that alone would probably not have earned her two offers. She gets applause for her confidence in numbers.
Right at the beginning of her pitch, she also uses numbers to illustrate her point: she needs 5-7 hours to make a really beautiful fondant cover for a cake. Since not everyone knows this and the audience is not allowed to taste like lions, she explains that this is the beautiful, flat icing shell that makes a cake special. Because such a cover can still be wonderfully further labelled and decorated and coloured in all kinds of colours anyway.
But making them is not only incredibly time-consuming, it's also very difficult, often it doesn't turn out right, the edible material gets cracked and so on. Elina loves these cakes and finds it a pity that they are so rarely used because of the enormous effort involved.
Then she tells her story, which of course particularly appeals to the lions: during the time of the Corona measures, she watched "Die Höhle der Löwen" and imagined how great it would be to be there herself one day. Then it occurred to her that she actually already had the right idea: to make those very fondant wrappers easier for everyone to make. Her current short-time work situation allowed her to experiment, and she started her company, which offers ready-made fondant wrappers and decoration sets. The special feature: the cases can be filled from the bottom with your own cream and your own bases, so the customers still bake themselves. After cooling, the whole thing is then turned around and the cake is ready for decorating.
Of course, the storytelling of the founder fits, and especially the comment that the programme inspired her to become a founder is extremely appealing to the lions. But that doesn't mean they'll invest. A very good example to illustrate the role of storytelling: it can capture the audience, inspire them to keep listening and give you their undivided attention. But it cannot persuade investors to invest.
After the rehearsal, it doesn't take long for the now generally positive lions to get down to business. Judith Williams asks about the prices, Dagmar Wöhrl about the sales so far. But the founder doesn't leave it at the simple answers, but uses the opportunity to show her competence as an entrepreneur: she mentions the number of orders, customers, sleeves sold, net turnover and the rate of returning customers. She also mentions that she achieved the 20,000 euro turnover with only a 1675 euro marketing budget.
Dr. Georg Kofler was immediately moved to praise him: "You see, someone's got the numbers right!" Judith Williams even applauds. But the founder has done far more than just memorise her numbers, because that alone usually doesn't impress investors too much either. First, she gave the right numbers, which are extremely important in online business, also and especially in early stages. It is easy to calculate how much a customer costs, how high the average shopping basket is and that she is aware of the importance of repeat purchases. And secondly, these figures are also quite good, because her low customer acquisition costs show that she is good at appealing to customers and convincing them to buy and suggest a high recommendation rate. The fact that it has a double-digit share of repeat buyers after a relatively short time can also be chalked up as a success.
So it's not just a matter of chanting down numbers, but those that really characterise one's own business. In Elina's case, the fact that she rubbed these in the investors' noses so unasked, but at the appropriate place, spoke of the fact that she knew very well that they spoke for her and could only go down well. This is further evidence of her strength as a founder.
Although the not yet exactly foreseeable scaling led to a small discussion and the exit of Nils Glagau, the power woman had already collected enough plus points to convince Dr. Georg Kofler and to bring the two ladies Judith Williams and Dagmar Wöhrl into conversation with each other. The latter seemed to be persuaded by the strong presentation of her figures – "Your figures are just great. – was the final straw.
But although both were great role models for the founder, she decided on Dr. Georg Kofler. Not (only) because he offered 50,000 euros for 20%, exactly what she herself had suggested – the two ladies had offered 60,000 euros for 30% – but because she thought he was the better choice as an investor for her company.
Judith Williams then also congratulated her opponent on becoming a founder – which one can only agree with. Because their creativity and passion for the subject gave birth to their start-up – but it is their entrepreneurial competence that will make it great.
Photo (above): TVNOW / Bernd-Michael Maurer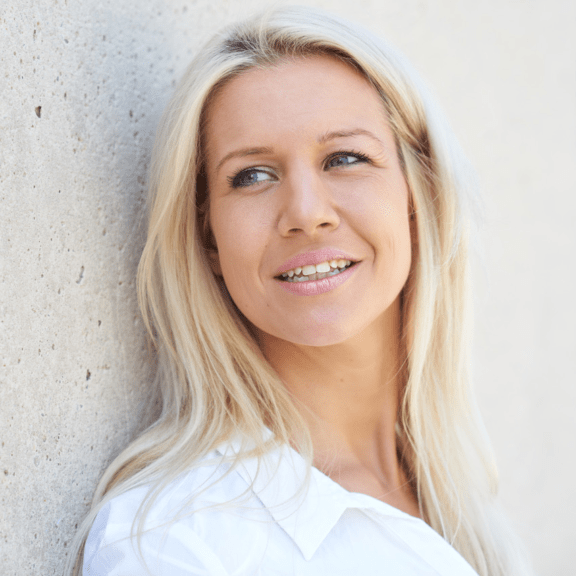 Ruth Cremer
Ruth Cremer is a mathematician and consultant as well as a university lecturer in the field of business models, key figures and financial planning. As a former investment manager, she knows what investors look for and also helps with pitch and document preparation in the investment or acquisition process. Since 2017, she is involved as an external consultant in the selection and preparation of the candidates in "Die Höhle der Löwen".