NUI Cosmetics: Advanced brand building #DHDL
NUI founder Swantje was extremely keen to make a deal and finally accepted Judith William's offer. But instead of 20%, she had to give up 40% of her company. And that despite a turnover of over 1 million euros. How and why did this happen?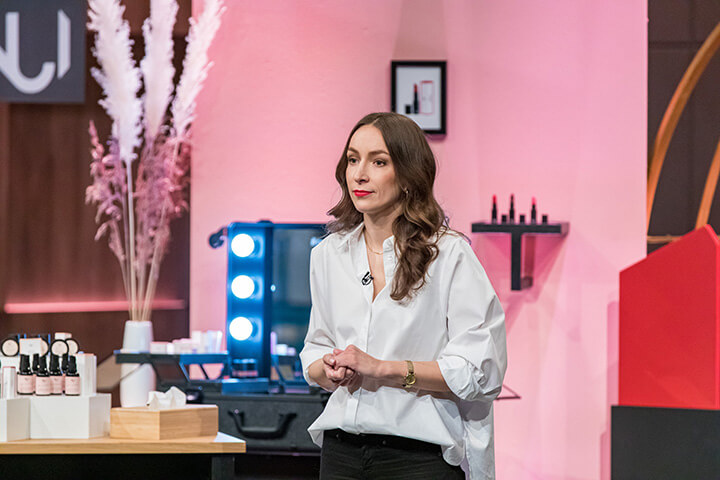 Viewers of "Die Höhle der Löwen" sometimes get the impression that the evaluation of the participating start-ups for the lions depends almost solely on turnover. And in fact, the question of previous sales often initiates the discussion about the evaluation. In the case of NUI Cosmetics, it initially looked as if the sales achieved so far had impressed the lions, and the discussion was more about the innovativeness of the products presented, or about the degree of novelty of the NUI brand as a whole. Most of the lions dropped out because they missed the big innovation, but the founder continued to fight for her vision of combining trend awareness and natural cosmetics.
Before she founded NUI, she was missing a cosmetics brand that used natural and completely vegan ingredients, but at the same time stood for trend consciousness with strong colours and a contemporary, chic look. With NUI, she wants to challenge the somewhat dusty eco-image of natural cosmetics. Although the good sales figures proved her right that there is a relevant target group for such products, the majority of the lions praised her appearance but could not get enthusiastic about an investment despite the good quality of the products.
The fact that Swantje had already achieved to a certain extent what many founders with an often inflated valuation and much weaker sales have yet to achieve did not seem to be worth very much. Because the famous "We want to build a brand" is so easily said and sounds like big and impressive plans, but behind that there is a lot of money and work.
After all, brand building is much more than a beautiful design and a good first campaign. It also means anchoring a brand and, above all, what it stands for in the minds of customers for the long term. And for this, the concept is only the most simple basis; to achieve this goal, you need one thing above all: a lot of reach. But that, in turn, usually costs a lot of money. And if this money is to come from investors, it understandably doesn't go down too well if founders base their valuation largely on the potential of their brand. Because before the brand is really established, it is very difficult to predict how successful its development will really be. So there is a great risk involved here, which weighs even heavier without a clear innovative edge.
But that is exactly what the NUI founder didn't do, she pointed to successes she had already achieved, her clean company setup and even entered a technical discussion about ingredients with beauty expert Judith Williams. She therefore showed a certain strength, but also a great deal of passion for her venture – a very popular combination for investors.
But even the patent for the particularly environmentally friendly packaging could not significantly influence the opinion of the lions regarding the degree of innovation, but the overall package finally seemed to convince Judith William to make an offer. However, this was unusual in several respects: although doubling the company shares offered happens from time to time in the cave, an investor rarely demands 40%.
And this despite the fact that one might think investors always wants as many shares as possible for their money. This is only partly true, at least for professional investors like the lions. Because many highly scalable business models – especially in connection with building a brand – need another substantial infusion of capital for later growth phases, which is usually used for the corresponding marketing.
With such an offer, investor and founder should be very sure that no further capital is needed from investors for the time being. This could be confirmed in the investor's statements, as she assures the founder in response to her counter-offer that she will put up more money if needed, but on the other hand emphasises that she wants to put a lot of work into building up the brand. As an industry professional, she also has opportunities at her disposal that the founder would hardly be able to obtain herself – even with considerably more capital. The argument often heard in the cave that the added value of the investor must also be valued above and beyond the capital is again very much in evidence here.
The founder sees this added value and finally goes for the offer. So hopefully the NUI brand will soon be able to really establish itself in the minds of consumers.
Photo (above): TVNOW / Bernd-Michael Maurer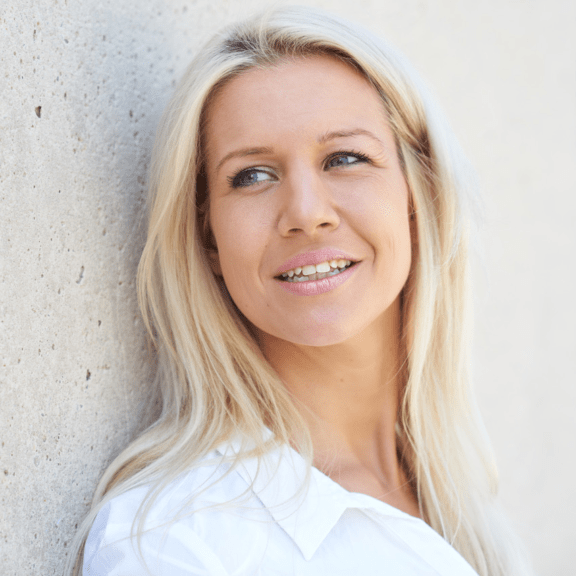 Ruth Cremer
Ruth Cremer is a mathematician and consultant as well as a university lecturer in the field of business models, key figures and financial planning. As a former investment manager, she knows what investors look for and also helps with pitch and document preparation in the investment or acquisition process. Since 2017, she is involved as an external consultant in the selection and preparation of the candidates in "Die Höhle der Löwen".