Taste like: The taste is convincing, but the logistics are not #DHDL
Start-ups always have to deal with issues that do not exist for established companies. Especially in the food sector, there can be challenges that make it very difficult to "just find" a producer to produce the products that have already been very successful at trade fairs or food events in sufficiently large quantities for the retail trade. In the 7th episode of the 12th season of "Die Höhle der Löwen", some of these issues came up in the case of "Taste like". Exciting for the viewers, but especially for all founders who have similar plans.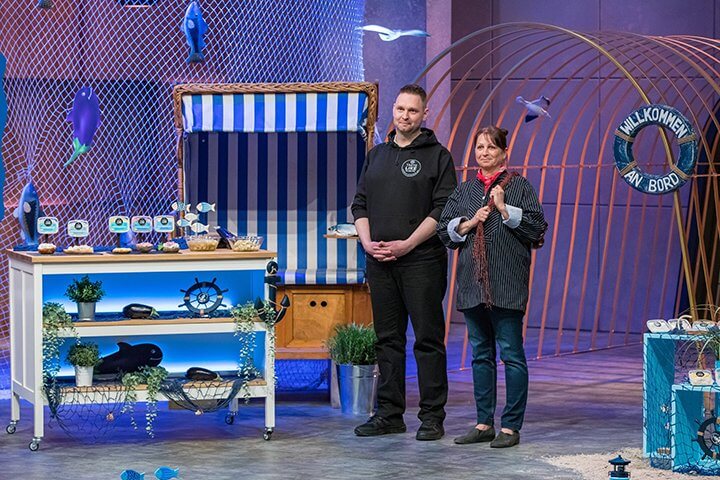 It was once again one of those emotional pitches: mother and son have built up a company together, first success, and are now looking for support to reach the next level.
Both are burning for their topic of vegan fish substitutes, because both are convinced vegans, mother Martina even, although her parents come from the fish business: they had several fish trucks and even bequeathed the production kitchen to her.
But it has since been converted for "Taste like": A range of vegan delicatessen products are now created here, including various fish salads that contain specially prepared aubergines themselves. It took over 14 months to develop what the lions can now taste. And they are thrilled throughout.
Fish lover Ralf Dümmel can't believe it's not fish, and all the others are also extremely taken with it. Only Nico Rosberg thinks it doesn't taste too much like fish, which later also leads to his exit because he can't judge how the customer wants it.
But the numbers section that soon follows shows that there are at least some people who want it just so: The mother-son team has turned over more than 115,000 euros in just 3 months. That's impressive, even the lions are wide-eyed.
The not too large margin, on the other hand, does not trigger any enthusiasm, but does not seem to be a knock-out criterion either. In fact, investors who often invest in consumer goods and food are aware that margins are usually not that high in early stages. Here, an established company would be judged quite differently in a sales process, so for once there is a small advantage for start-ups. What founders should bear in mind, however, is this: You should demonstrate to investors that you know whether the current margin is good or bad and what you could do to improve it. If you are already producing through a partner, you could, for example, find out to what extent production prices fall with larger quantities. If one buys individual parts, one can ask for new offers, because here, too, large discounts are often possible with larger quantities. Unfortunately, the further discussions are not heard on "Taste like", but only a little later further topics arise that reveal the complexity in the food industry.
Dagmar Wöhrl raises the question of shelf life, a question that is of course essential in the food sector. And it has an impact on many areas. A longer shelf life, for example, often ensures that customers are more willing to take things on board: what doesn't have to be eaten so quickly is more likely to be bought on impulse and perhaps in larger quantities. A short shelf life, on the other hand, has an impact on logistics, because when every day counts, there is naturally more pressure on them and small mistakes can have big consequences.
8-10 days, as with "Taste like", is rather short, especially if, as Judith Williams notes, the whole thing also has to be refrigerated. Ralf Dümmel then remarks that a "normal" herring salad often has a shelf life of 6 weeks, which could unfortunately make the product of the likeable founding couple even less attractive. In addition, chilled products require very special logistics, which are not only more complex, but also more expensive. In addition, the places in the refrigerated shelves are particularly hotly contested. So, Judith Williams also has to cancel, because as an investor she has decided against chilled products in principle.
The combination of a short shelf life and a refrigerated product then also causes trade king Ralf Dümmel to refuse, because he knows that the trade even has a longer lead time for refrigerated products, which is of course extremely difficult with a shorter shelf life. At the same time, he even holds his notebook in front of his head, that's how sorry he is. And Carsten Maschmeyer emphasises that this has never happened before and calls on the mother-son team to fight for the last remaining investor, Dagmar Wöhrl.
She is struggling with herself, because in addition to the problems with the cold chain and the best-before date, there is the fact that now the company's own production kitchen only produces to order. There is not yet an external producer with whom one could scale up, the whole thing is still too young for that. Again, a concrete tip for founders can be derived very well from this: if you go before an investor, you should have an idea of how you want to grow, even in the early phases, and if necessary, hold initial talks with possible producers or suppliers before the investor meeting to find out about possibilities, delivery times or prices. Rough is better than nothing, the main thing is to show that the topic is on your radar and that you care.
How good that Dagmar Wöhrl, despite all the uncertainties, is nevertheless making an effort. And even though she didn't want to promise anything, the deal came through in the aftermath and the "Taste like" products are already available in stores as of Thursday. A huge step for the courageous start-up and the courageous investor, who can only wish that customers will now reward their courage.
Photo (above): TVNOW / Bernd-Michael Maurer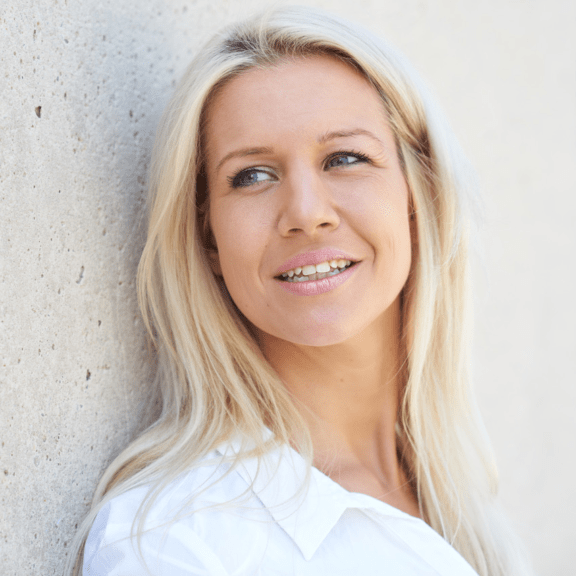 Ruth Cremer
Ruth Cremer is a mathematician and consultant as well as a university lecturer in the field of business models, key figures and financial planning. As a former investment manager, she knows what investors look for and also helps with pitch and document preparation in the investment or acquisition process. Since 2017, she is involved as an external consultant in the selection and preparation of the candidates in "Die Höhle der Löwen".